Eugênio Macuvel
Eugênio has been a choreographer since the age of 14 and the Artistic Director of Hodi Maputo Afro Swing since the start of the company in 2014. Dancing and singing was a natural part of Eugenios childhood and he was fast to develop. He started "Crianças da Paz" (Children of Peace) together with the Manhiça twins at the age of 12 and became the young choreographer of Wuchene at the age of 14. During his time as choreographer he has trained many of the members of Hodi Maputo Afro Swing when they were part of "Wuchene Junior" that he initiated to create future dancers. He has through the years put together choreographies with up to 50 dancers on stage, been part of producing many artistic pieces on major stages and has performed and choreographed in different parts of the world such as South Africa, Sweden, China, Germany and Brazil.
Elias and Augusto Manhiça
Elias and Augusto are also known as "Gêmeos Manhiça"

(The Manhiça Twins). They were born in a culturally rich family and started their first cultural group already in 2003 called "Crianças da Paz" (Children of Peace) where music, song and dance were inseparable. They soon joined the dance company Wuchene and later created Hodi Maputo Afro Swing where Elias now is the president and Augusto the musical director. They are also the band leaders of Banda Hodi which is know growing in its popularity in Mozambique. During their career they have performed in Sweden, China, South Africa, Augusto in Brazil at ¨Festival Folclórico de Passo Fundo and Elias in New York at the Frankie 100 celebrations.
Judite Novela
Judite started dancing traditional Mozambican dances in 2007 with the dance group Manemba and has since then always been on the front foot to learn new dances such as contemporary, house, swing or hip hop. She has been a dance teacher for many years and started together with Eugênio Macuvel the project Lentes Ntsutsu. Having been one of the main dancers of Hodi Maputo Afro Swing, she has performed at international stages in South Africa, Sweden, Brazil and Germany. She has also participated at Herräng Dance Camp in Sweden, worked with contemporary dance with the international choreographer Horácio Macuacua and with other international artists. In Maputo she been running Marrabenta classes for both local and international dancers and inspires everyone in the room to enjoy their hips when moving.
Victória Matangala
Victória started dancing in Wuchene Junior group at the age of 10 and has since then developed to become one of Hodi Maputo Afro Swing's greatest dancers, having performed at many major events and festivals in Mozambique, Zimbabwe, China, Sweden and South Africa. Victória is also experienced in Urban African dances and for two years was part of the National Dance Company of Mozambique where she has also brought her knowledge of Lindy Hop.
Carlos Machava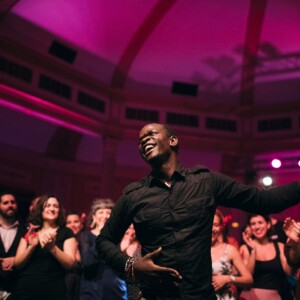 Carlos is a professional dancer and instructor from Mozambique. He has danced with the National Ballet of Mozambique, the National Dance and Singing Company, and with the Hodi Maputo Afro-Swing company. Currently, he dances and teaches swing and afro-swing dances and traditional dances from Mozambique in Geneva, Europe and at international festivals.
Dance is the expression of music and its moving rhythms and it is this energy that he transmits on stage and in his classes.
PAULO INACIO 
Trained in Mozambican traditional dances from more African countries. started dancing African dances as a child at the community center  as member of the former Wucheninho dance group. Later he is selected to be part of Wuchene dance company. Today he is an integral member of the Hodi Cultural Association, as senior dancer and teacher to child, this is because he believes that continuity keeps art alive and strong. His passion and curiosity for dance constantly puts him in motion, presenting, teaching and developing skills.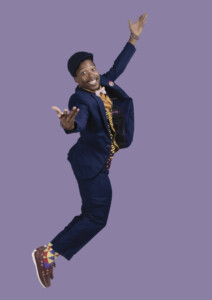 He was also selected to be part of the project "Voice" by choreographer Janeth Mulapha and the project "Desafio Duplo" by Edna Jaime, both projects were performed at the Franco Mozambican cultural centre. At the moment he continues to teach online classes on African dances and develop his own solo choreography. It is in creation with Pak Ndjamena.
Vasco André Wate (Mitó) – Dancer and performer. specialized in mozambican traditional dance, swing and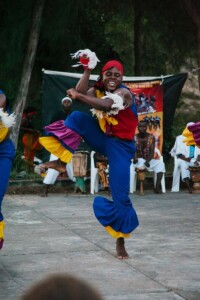 afro-contemporary dances.  Mitó currently lives in Leipzig, Germany. In Mozambique works as an assistant choreographer for Associação Cultural Hodi Maputo afro swing. Mito teaches highly physical and dynamic techniques, influenced by the diversity of traditional Mozambican dance, body postures, movement shapes and designs, aesthetic feelings, interpretation of humanity and the environment. His classes include physical coordination, strength and body awareness.
Sónia Armando Vembane got into dancing during her childhood, waching local groups in the neighborhood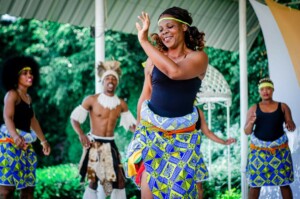 where she was born. In 2008 she decided to join the Wuchene Association where she developed her practice in traditional Mozambican dance. In 2012 she was part of the foundation of Associação Cultural Hodi Maputo Afro Swing, where she was introduced to swing dances. In 2013 she participated in one of the biggest swing festivals in the world, the Herrang Dance Company Festival. During several years of accumulating experiences in the dance area, Sonia has performed in several provinces of Mozambique and internationally in China and Sweden.
More teachers to be annoucend!!!!
I can't wait to dance with them! Are there parties?