Monday: Hoyo Hoyo Welcome Party!
Hoyo Hoyo means welcome in Changana, and that is what we want you to feel!
This year the welcome party will take place in Polana Caniço, Hodi's neighbourhood, where you will be invited for traditional Mozambican dinner and be given time to meet your new family for the week, play games, sing and dance until late evening.  Tonight will truly make you land in Mozambique and the friendliness and open hearts of the Hodi family. This evening you will be invited to bring something special from your country for us to try. It can be sweets, a drink, bread or anything you would like to share.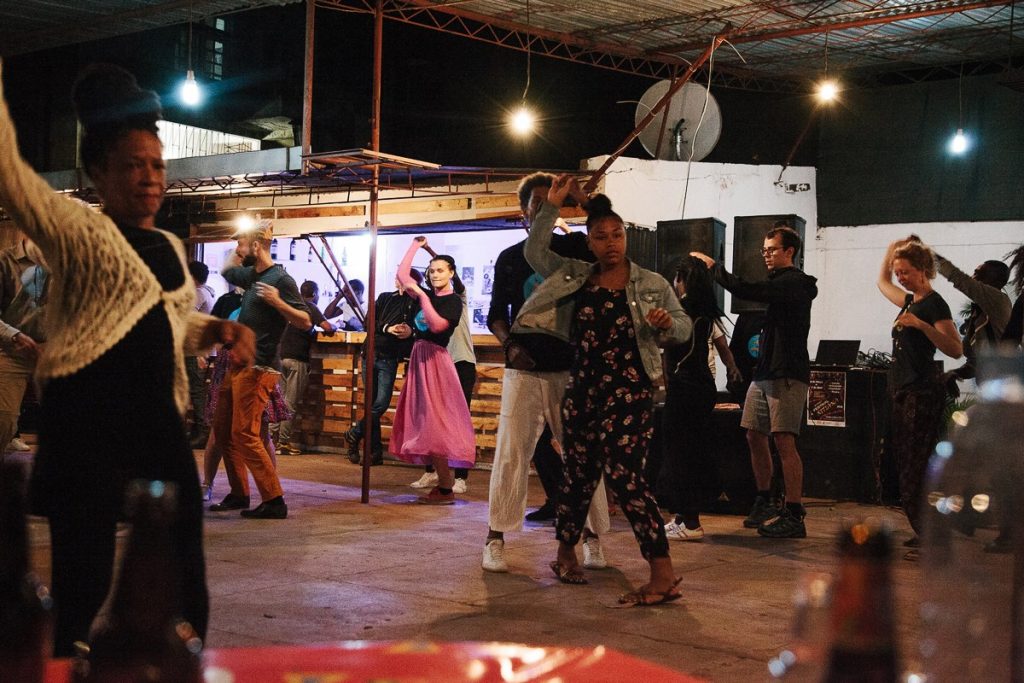 ---
Tuesday: Dinidya After Party
After the fabulous Dinidya Afro Swing Show there will be an after party with social dancing. This is an evening to blend with the locals of Maputo and show them what Swing is all about.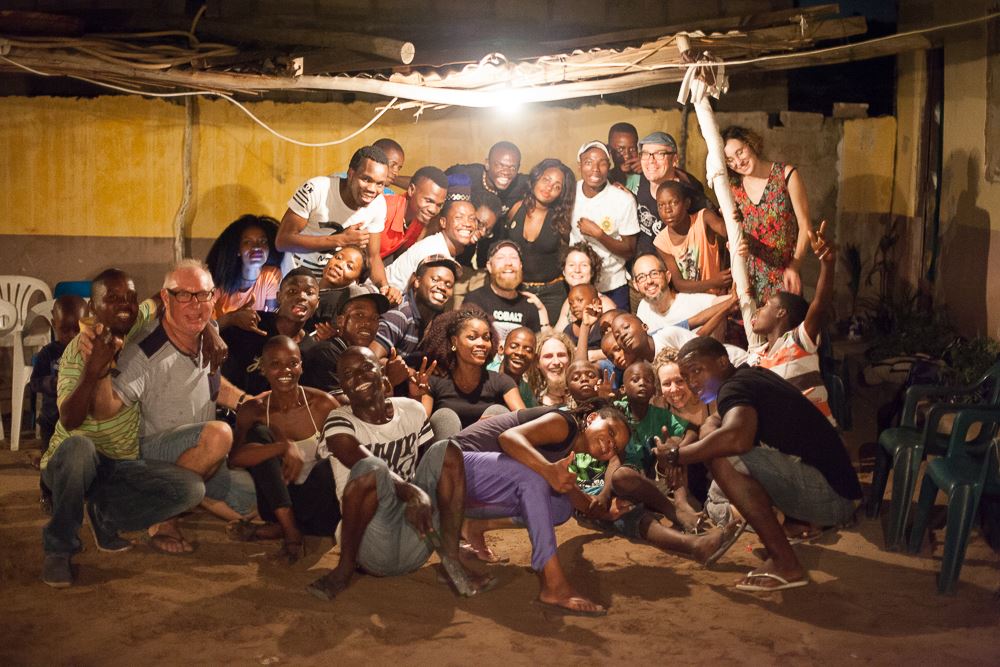 ---
Beach Swing Out Party
After dinner we will have some games and just hang around to dance! The swing Dj music take us away for a night of casual lindy hop and jazz social dancing, mixed with African rhythms, dance barefoot, in your swim suit or whatever makes you feel comfortable.
---
Xitiko Ni Mbaula – Afro Beach Party
Xitiko Ni Mbaula is the wooden triangle that brings the fire to life. This night will take you to the roots of African tradition. Open fire, singing, drums and circle dances. The evening starts with the drumming class around the fire.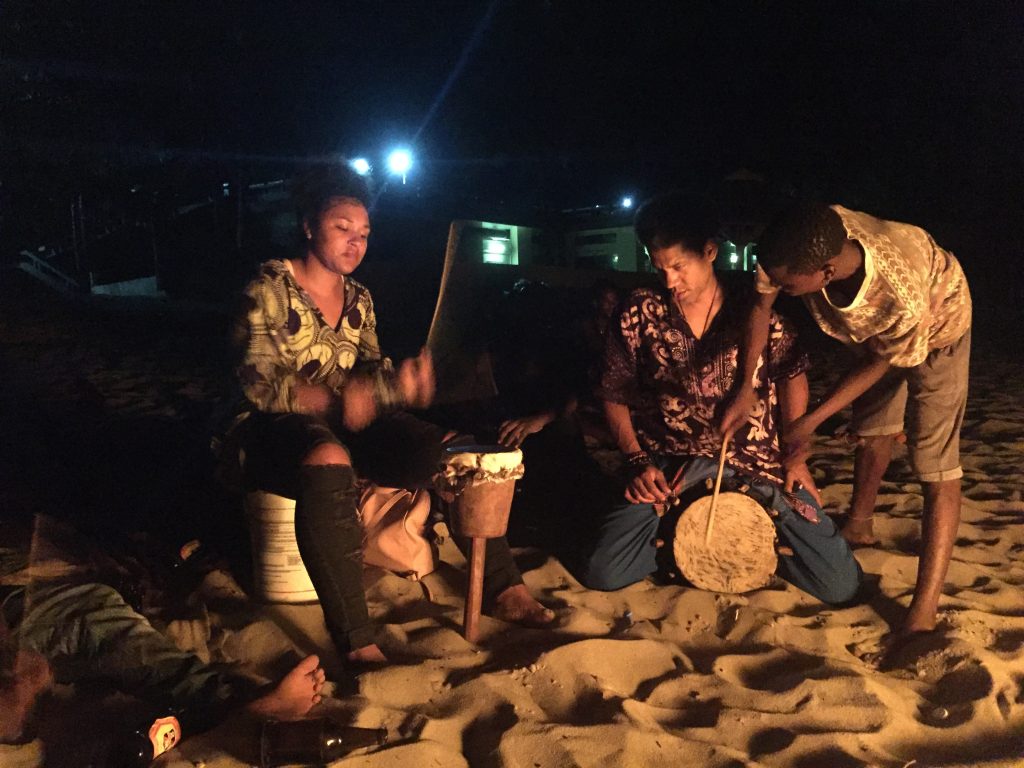 Music: Live Music: Traditional Singing / Drumming
---
Kuphatima ka Nweti – The Moonlight Dance and MASX Cabaré!
New for this year is the MASX Cabaré! This night you can bring a performance from home, show a hidden talent, come up with a poem on the spot or prepare something during the week with people you just met! It is a moment to get to know each other deeper and show all of ourselves!
Following the Cabaré, let's put on our swing attires and show Ponta D'ouro how to swing out and jazz it up! The night will offer Live Swing Music with Banda Hodi and guests followed by a DJ battle between a Swing DJ and an Africa Roots DJ. Show the moves from your morning Urban Dance classes and maybe the locals will show us some moves in return!
Music: DJ Music: Swing and African
See this amazing venue just in front of the Indian Ocean!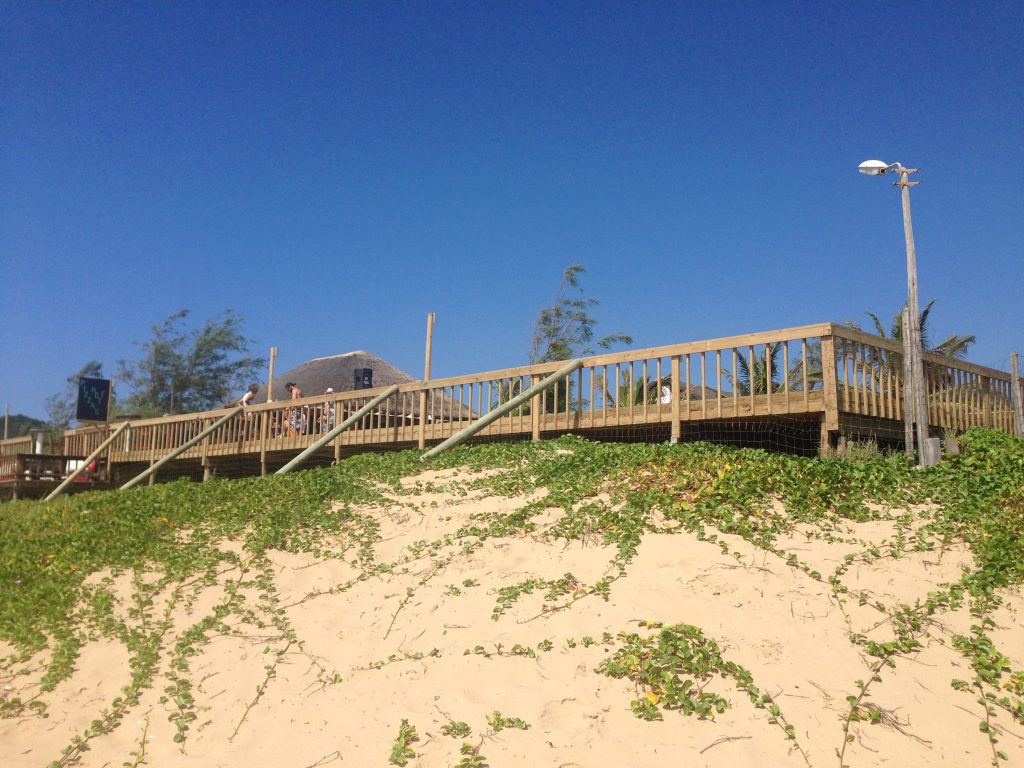 ---
Jam Night Sizodivana
Sizodivana means to reencounter in Changana, we are reencountering Maputo, friends who didn't come along to Ponta D'Ouro. This evening is to integrate this Afro Swing journey, we will talk about what we have discovered about the African Roots of Swing and bring it into a jam night with both African and Jazz musicians helping us bringing out our best moves.
Music: Live Music and DJ.
This is from when Harlem Hot Shots came for our first Afro Swing Festival:
---
Salani Vamakweso – Fairwell Brothers and Sisters!
This night we will have time to enjoy our new friendships over Mozambican food, music and dancing to say goodbye and thank each other for the experience.
Music: What the moment brings…
Are there live performances?